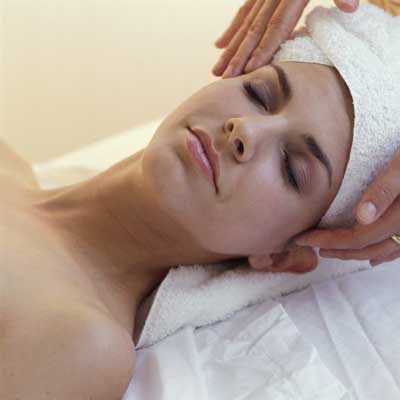 Ayurveda has a holistic approach towards beauty and health care. It advocates daily and seasonal regimen for maintaining health and beauty.
Ayurveda says that beauty is not just skin deep, but stomach deep. One has to be healthy from within, to acquire a beautiful skin. Every individual has a unique Prakruti (body type) and the skin type is also based on the Doshas that make up our prakruti.
The beauty wing of Prajna Kuteera offers customized Mukhalepa (facials),Manicures,Pedicures,Shirolepa(hair care) for routine beauty care and also bridal packages, depending on the prakruti of the individual. 
Keeping in view the awareness about beautiful skin, Mukhalepa (a unique herbal facial technique) has been designed by us. It is very effective in chronic acne, hyper pigmentation, freckles and sunburns. This prevents wrinkles and improves the skin tone.
A total herbal approach to Pedicure & Manicure can make one boast of a pair of beautiful feet and hands.